Intro
This guide will show you how to add TT20 assets to your Trust Wallet. For this guide, we will use TT20-USDT as an example. However, please note that the process for other TT20 assets will be the same. Please note that since Trust Wallet is a third party wallet, if you have questions about the wallet, please contact the wallet provider directly.
TT20-StableCoin: TT20-USDT (learn more about stablecoin)
Add TT20-USDT to Trust Wallet
1. Open Trust Wallet and click on the "+" in the top right corner.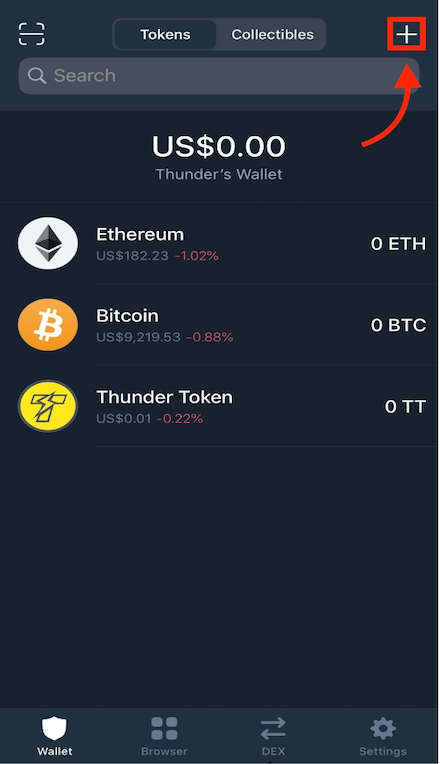 2. Search for USDT or any text in the search bar, then tap the "Add Custom Token"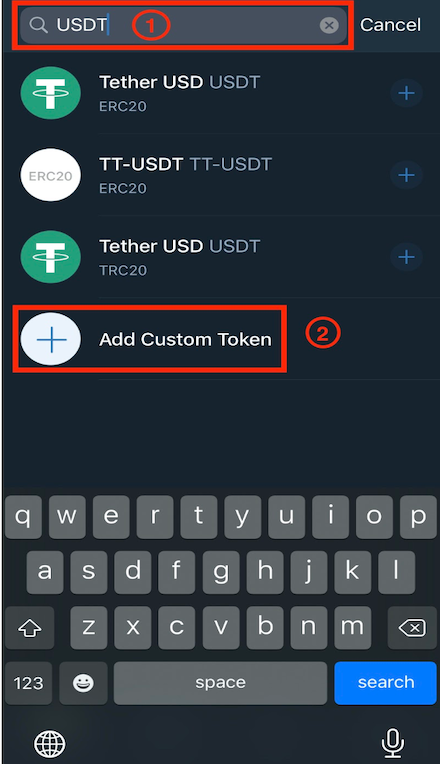 3. Please switch the Network from Ethereum to Thunder Token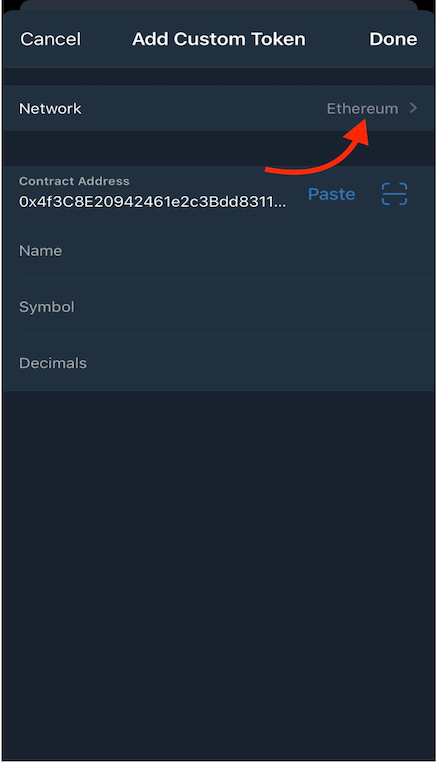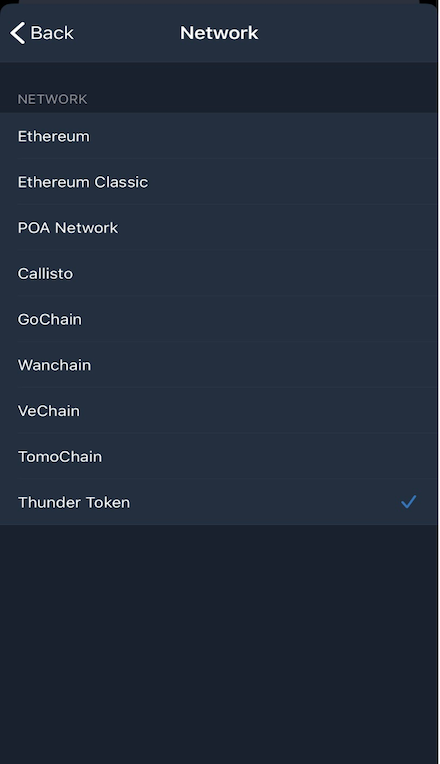 4. Copy 0x4f3C8E20942461e2c3Bdd8311AC57B0c222f2b82 to the contract address and then paste the contract address into the field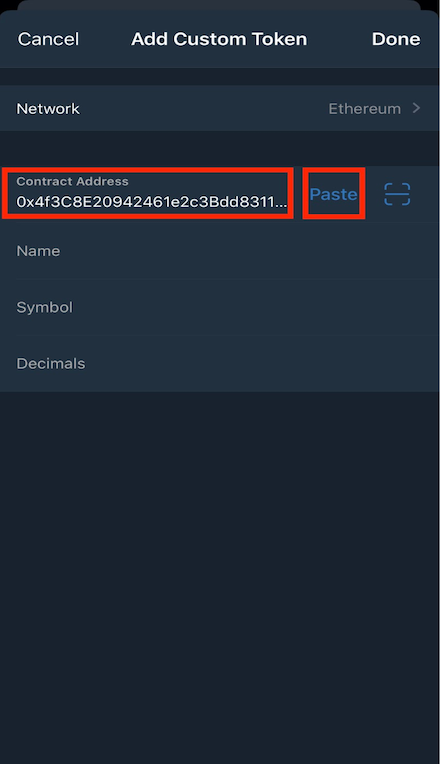 5. Please enter the following information to the fields as below:
| Item | Field |
| --- | --- |
| Name | USDT |
| Symbol | TT-USDT |
| Decimals | 6 |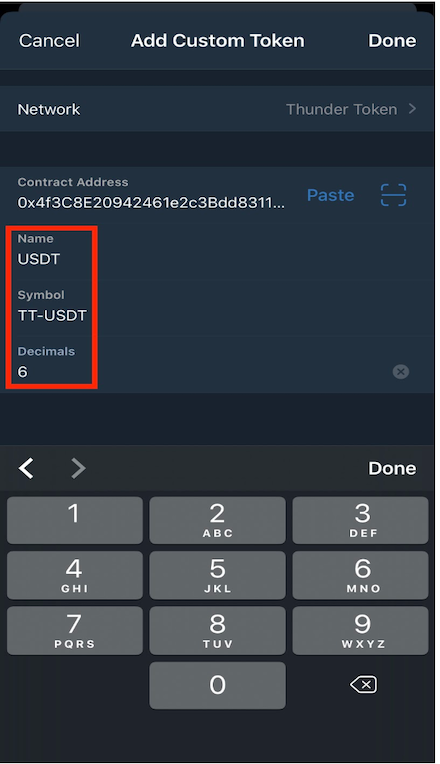 Note:
The process to add other TT20 assets such as TT-USDC, TT-WBTC, TT-ETH, TT-BNB, TT-BUSD, TT-HT, TT-HUSD to your Trust wallet is the same as the process shown for TT-USDT in this tutorial. Please refer to the following chart with the required information for supported TT20 assets.
| | | | |
| --- | --- | --- | --- |
| Name | Symbol | Decimals | Contract Address |
| USDT | TT-USDT | 6 | 0x4f3C8E20942461e2c3Bdd8311AC57B0c222f2b82 |
| USDC | TT-USDC | 6 | 0x22e89898A04eaf43379BeB70bf4E38b1faf8A31e |
| WBTC | TT-WBTC | 8 | 0x18fB0A62f207A2a082cA60aA78F47a1af4985190 |
| ETH | TT-ETH | 18 | 0x6576Bb918709906DcbFDCeae4bB1e6df7C8a1077 |
| BNB | TT-BNB | 18 | 0x8EF1A1E0671Aa44852f4d87105eF482470bB3e69 |
| BUSD | TT-BUSD | 18 | 0xBEB0131D95AC3F03fd15894D0aDE5DBf7451d171 |
| HT | TT-HT | 18 | 0x0212b1F75503413b01A98158434c4570FB6e808c |
| HUSD | TT-HUSD | 8 | 0xFd6Ec3E37F112bD30BbD726E7b0E73000CC2B98d |
* If you would like to add other TT-20 tokens that are not listed on this tutorial, please refer here