Intro
This guide will show you how to add TT20 assets to your Trust Wallet. For this guide, we will use TT20-USDT as an example. However, please note that the process for other TT20 assets will be the same. Please note that since Trust Wallet is a third party wallet, if you have questions about the wallet, please contact the wallet provider directly.
TT20-StableCoin: TT20-USDT (learn more about stablecoin)
Add TT20-USDT to Trust Wallet
1. Open Trust Wallet and click on the button in the top right corner.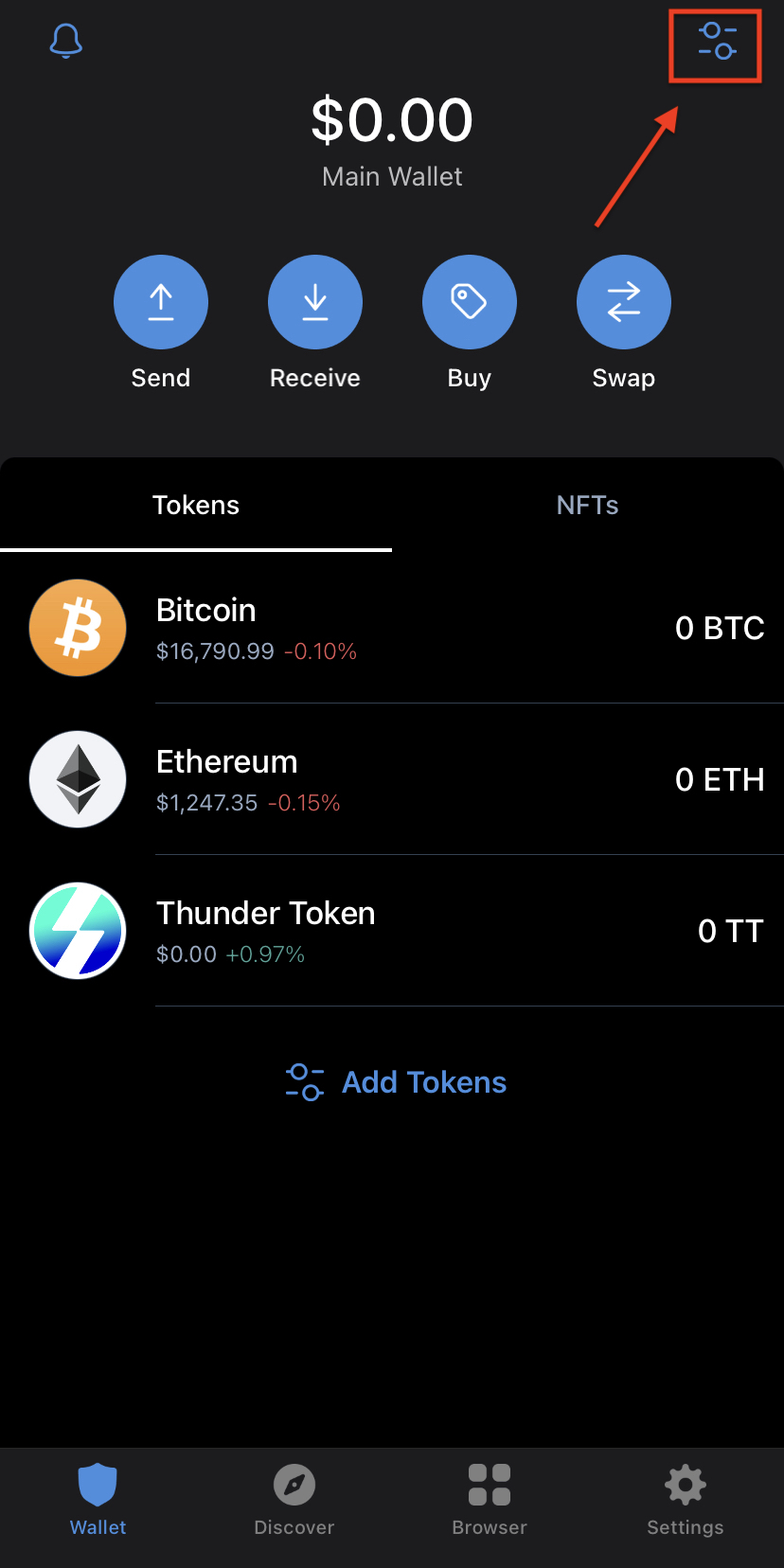 2. Search for "TT" in the search bar, then turn on the TT20 assets you would like to add.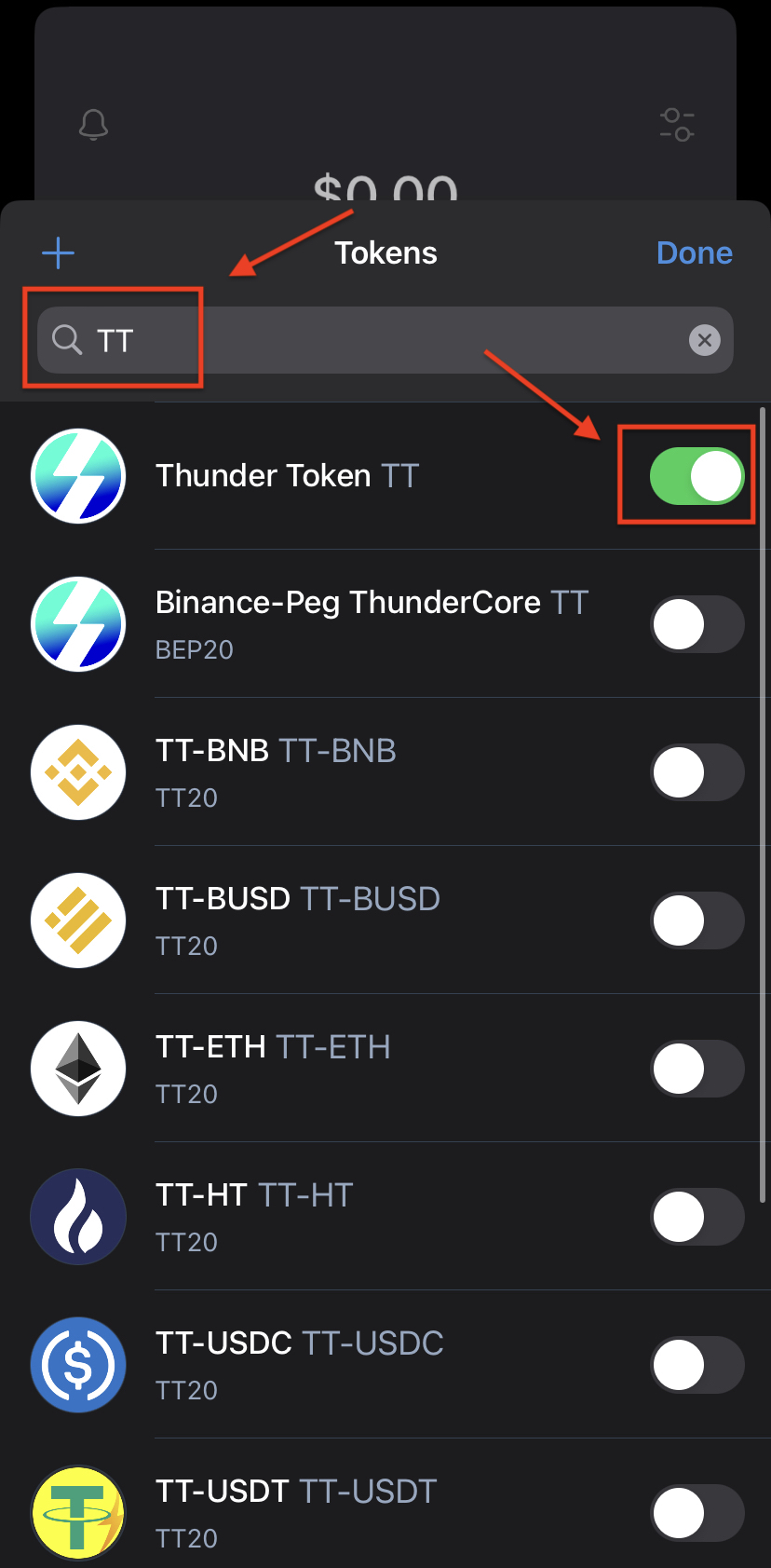 3. After turning on the TT20 asset, you are able to start to transfer your TT20 asset to Trust Wallet.