1. How to get started?
Choose a quest that you would like to start with and click "Play" to begin. Complete each quest by following the instructions of each quest card.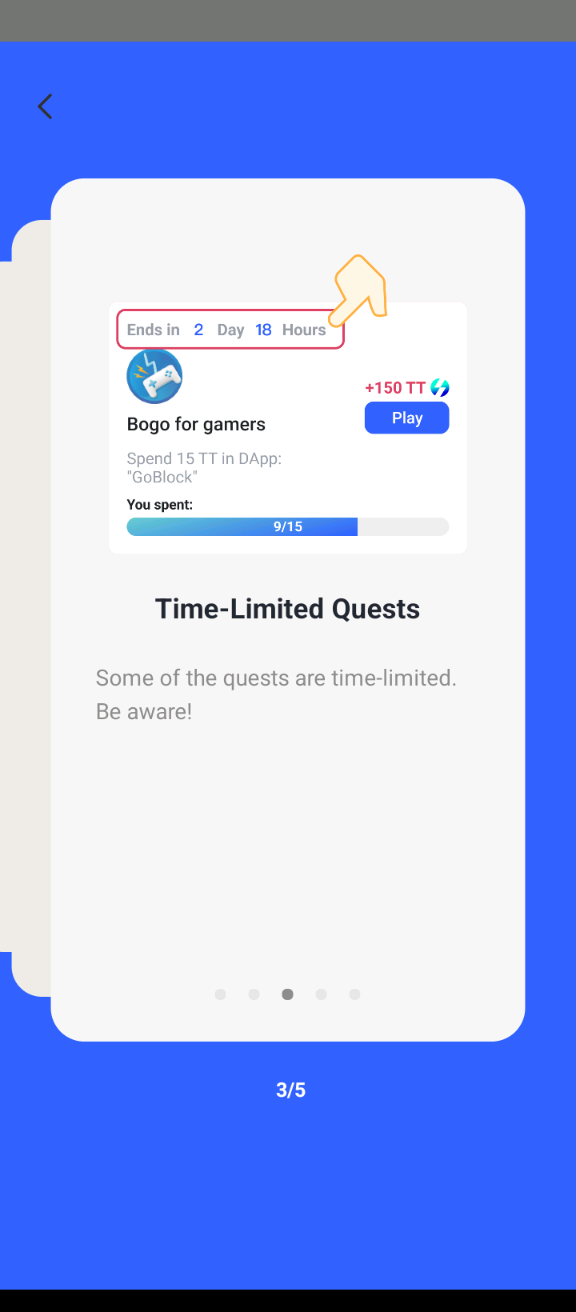 2. Claim Rewards
After you complete a quest, click "Claim" to get the corresponding rewards.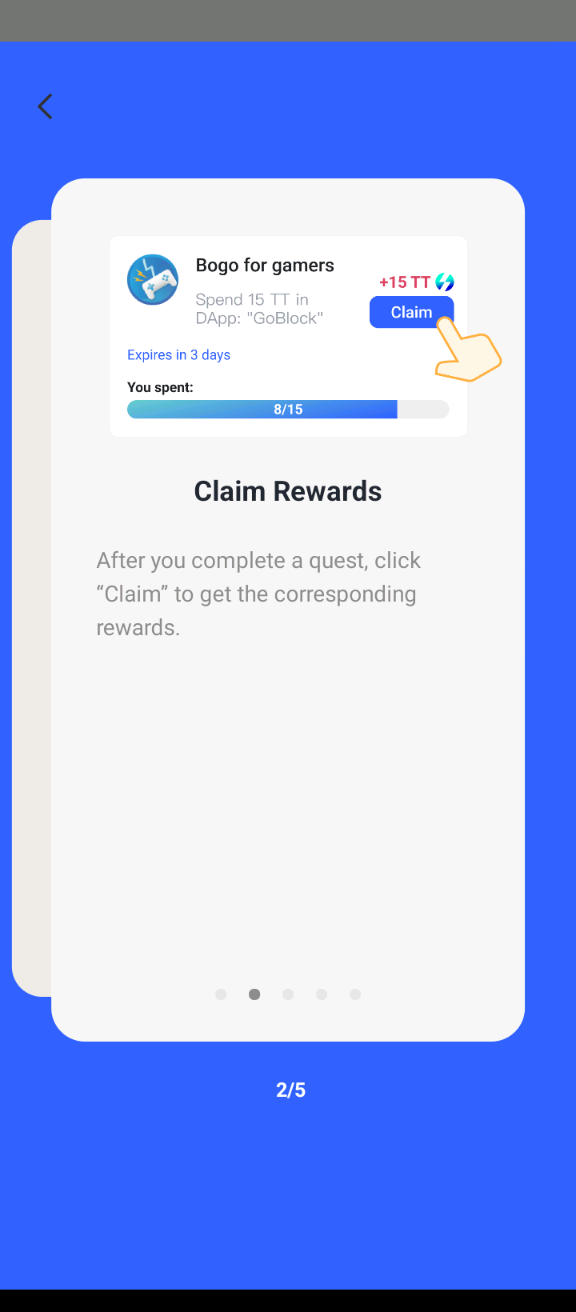 3. Time Limited Quests
Some of the quests are time-limited. Be aware!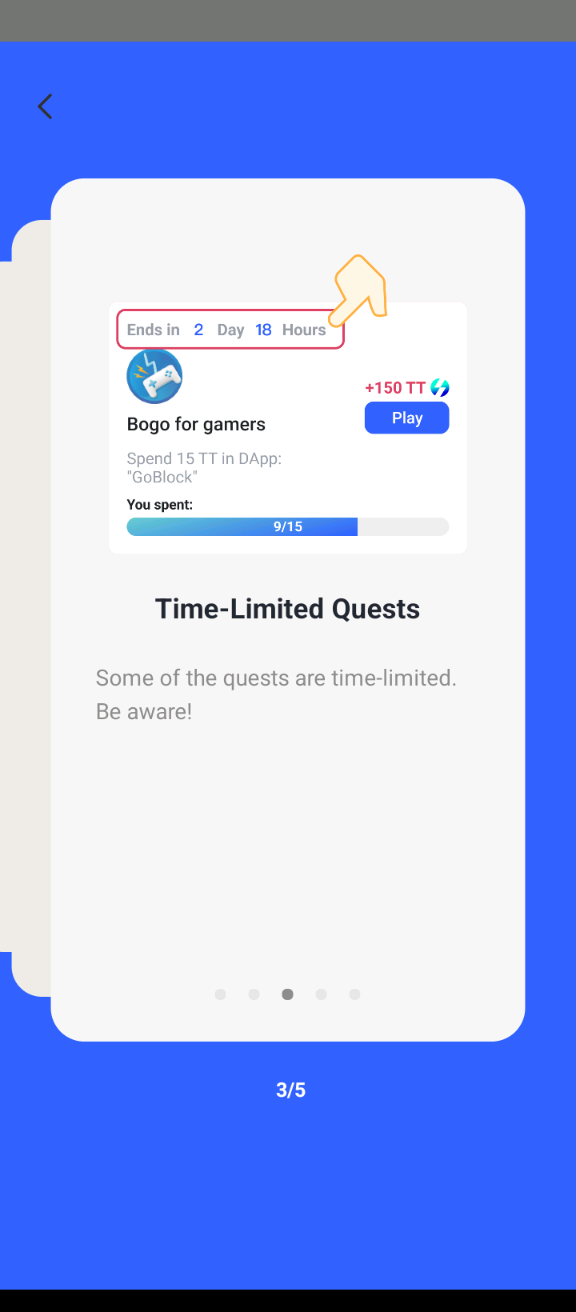 4. Completed / Expired Quests
Quests that you have already claimed rewards or that have expired will be moved to the bottom of the page.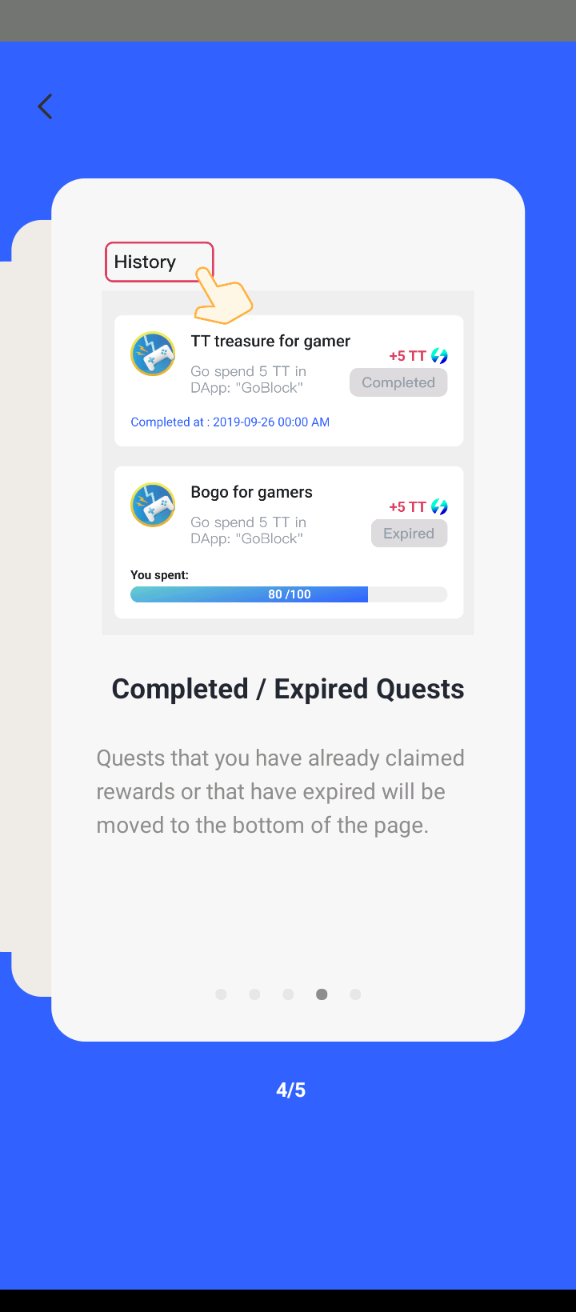 5. Checking your Rewards
All the rewards that you have claimed from the quests will be reflected in your TT Wallet. You can check the total amount under "My Rewards".