This is a guide to help you setup a passcode on your own wallet to protect your assets and account.
Setup passcode
1. After logging in to your wallet, tap Account in the right corner and turn on the passcode.

2. Set your passcode (4 digits)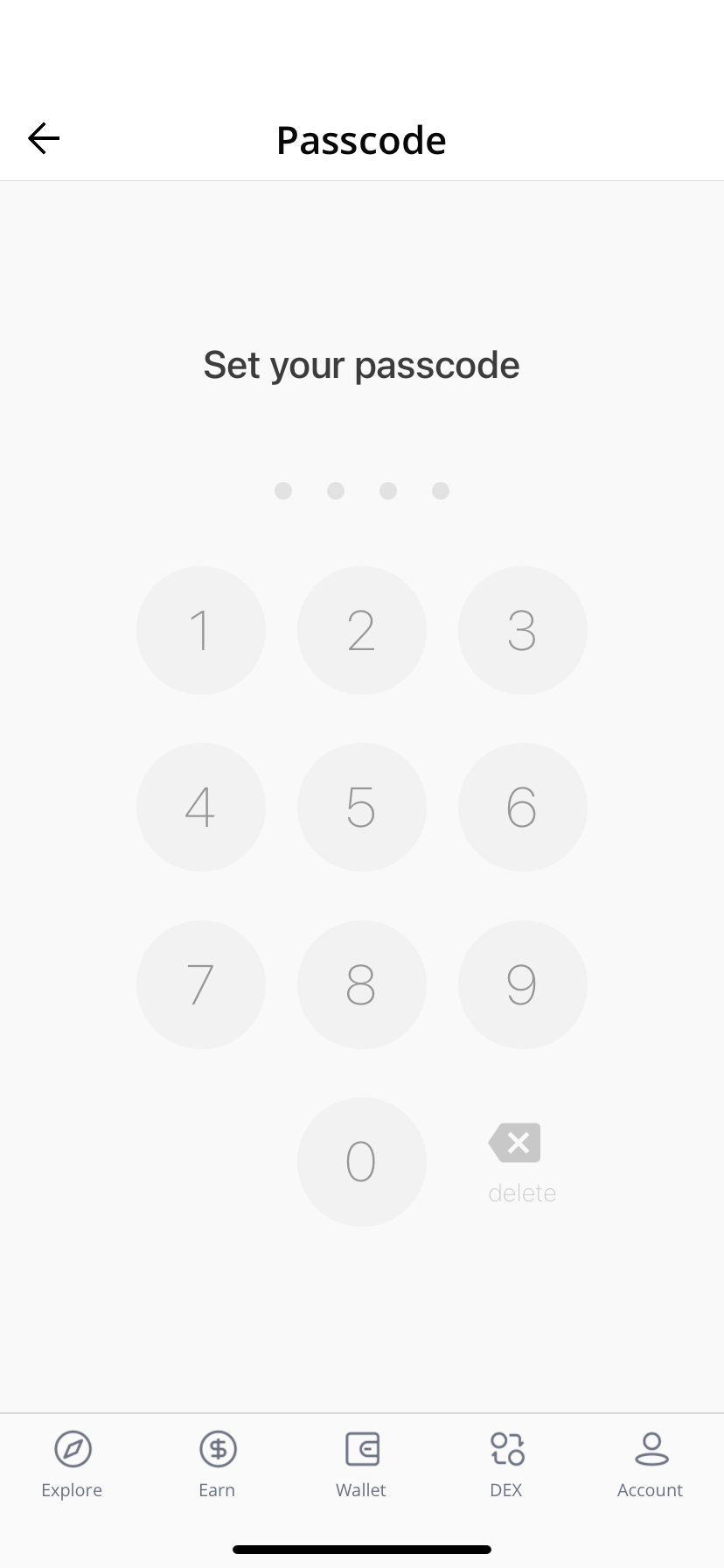 3. Retype your passcode again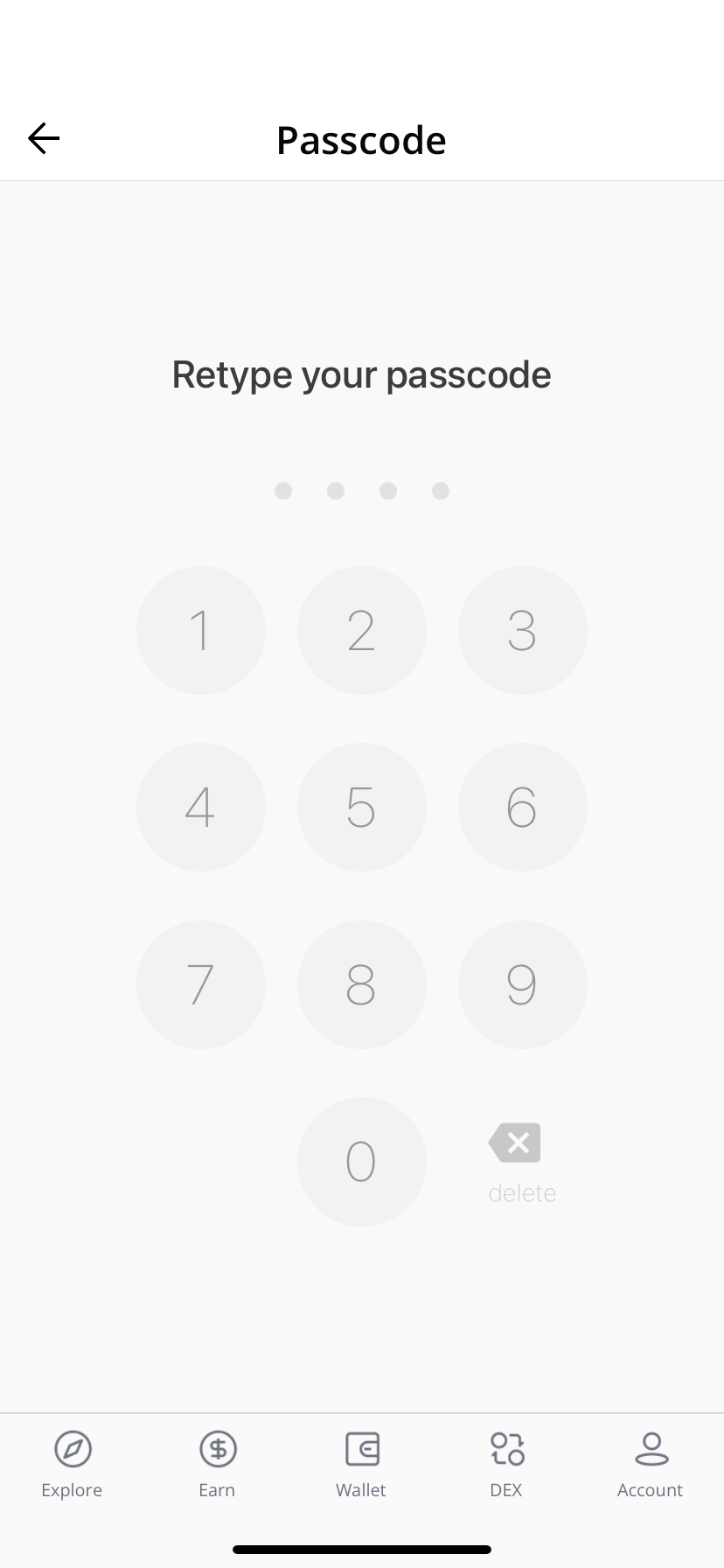 4. Then you will see that your passcode has been setup successfully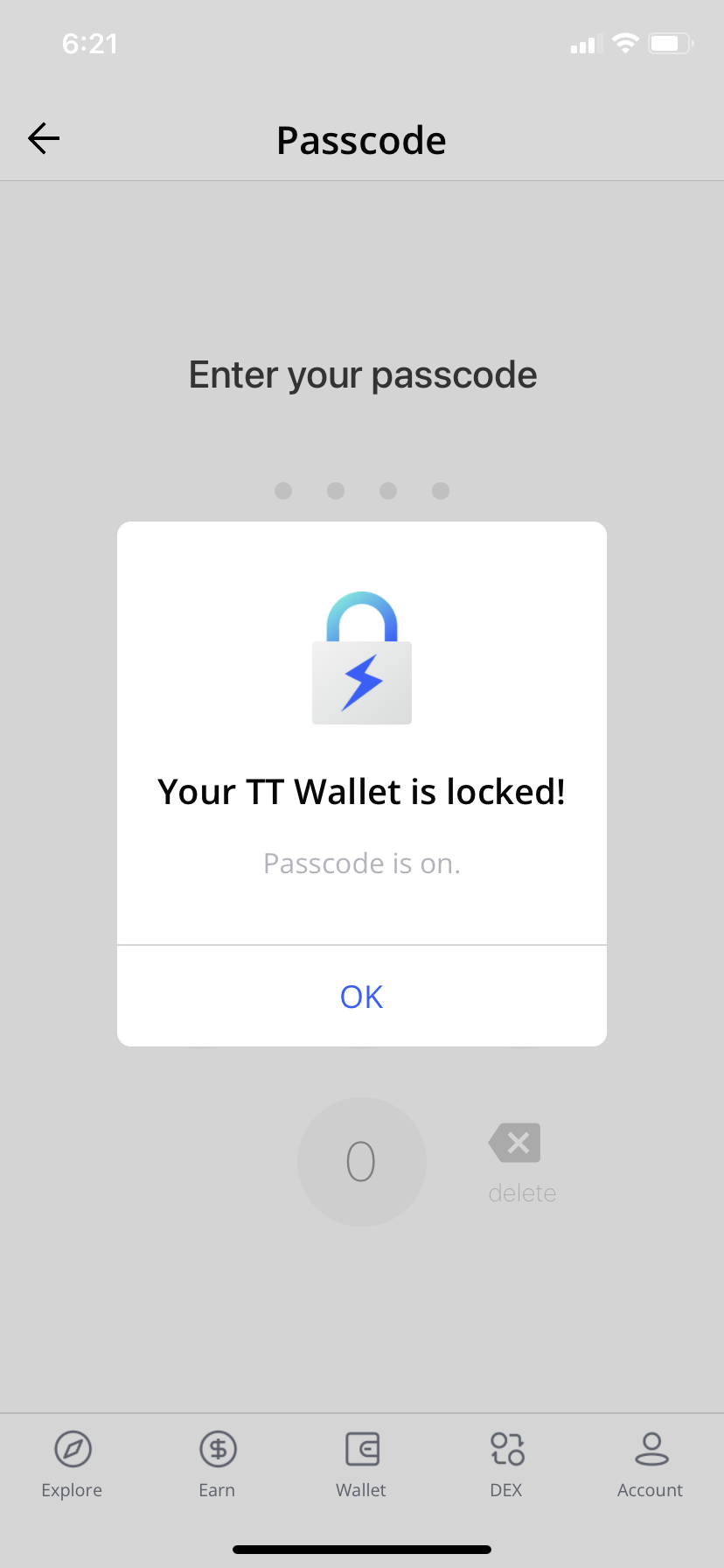 Dismiss passcode
1. Tap Account in the right corner and turn off the passcode. Then you will need to enter your passcode to proceed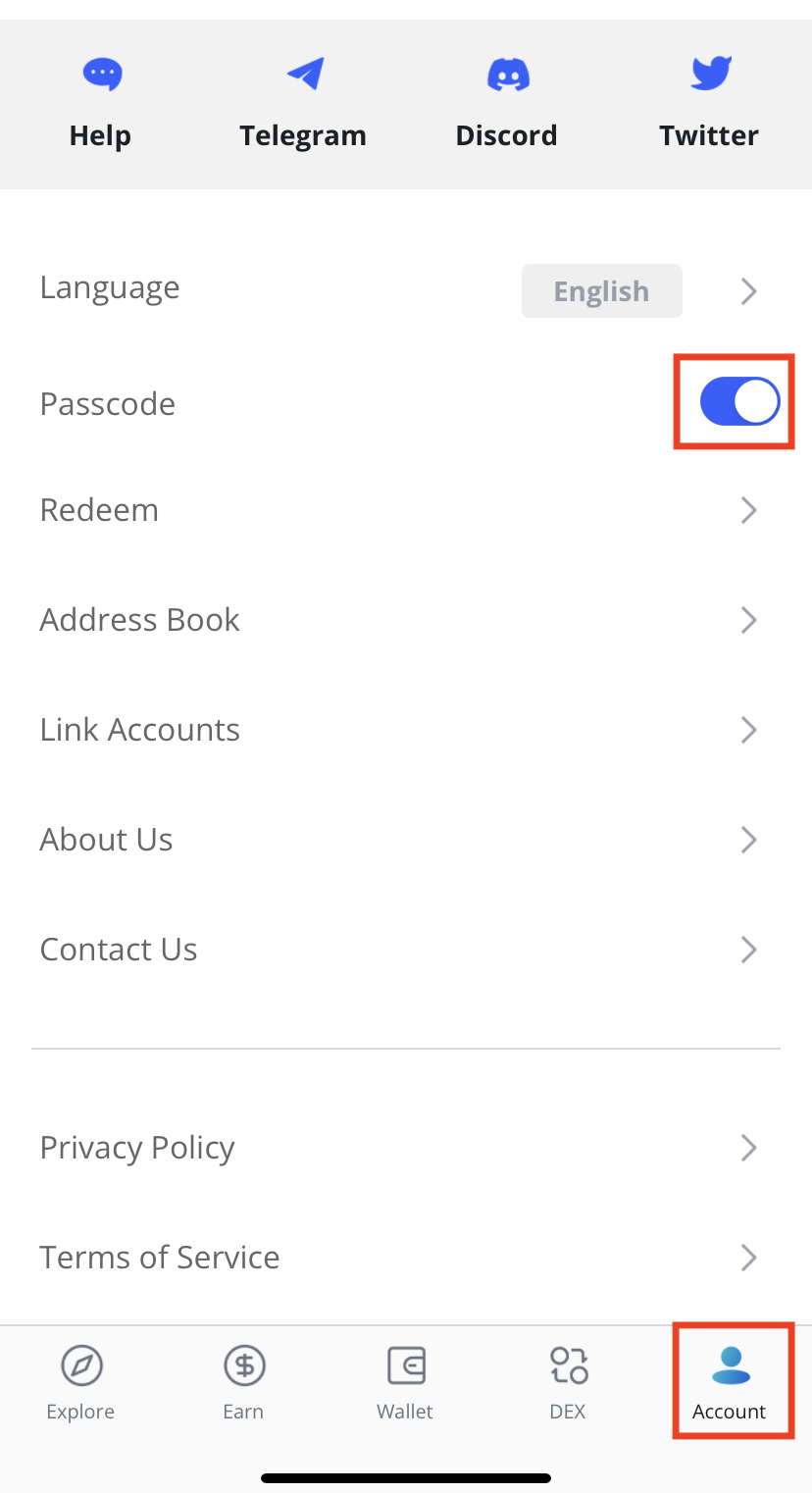 2. Enter your passcode and the passcode will be dismissed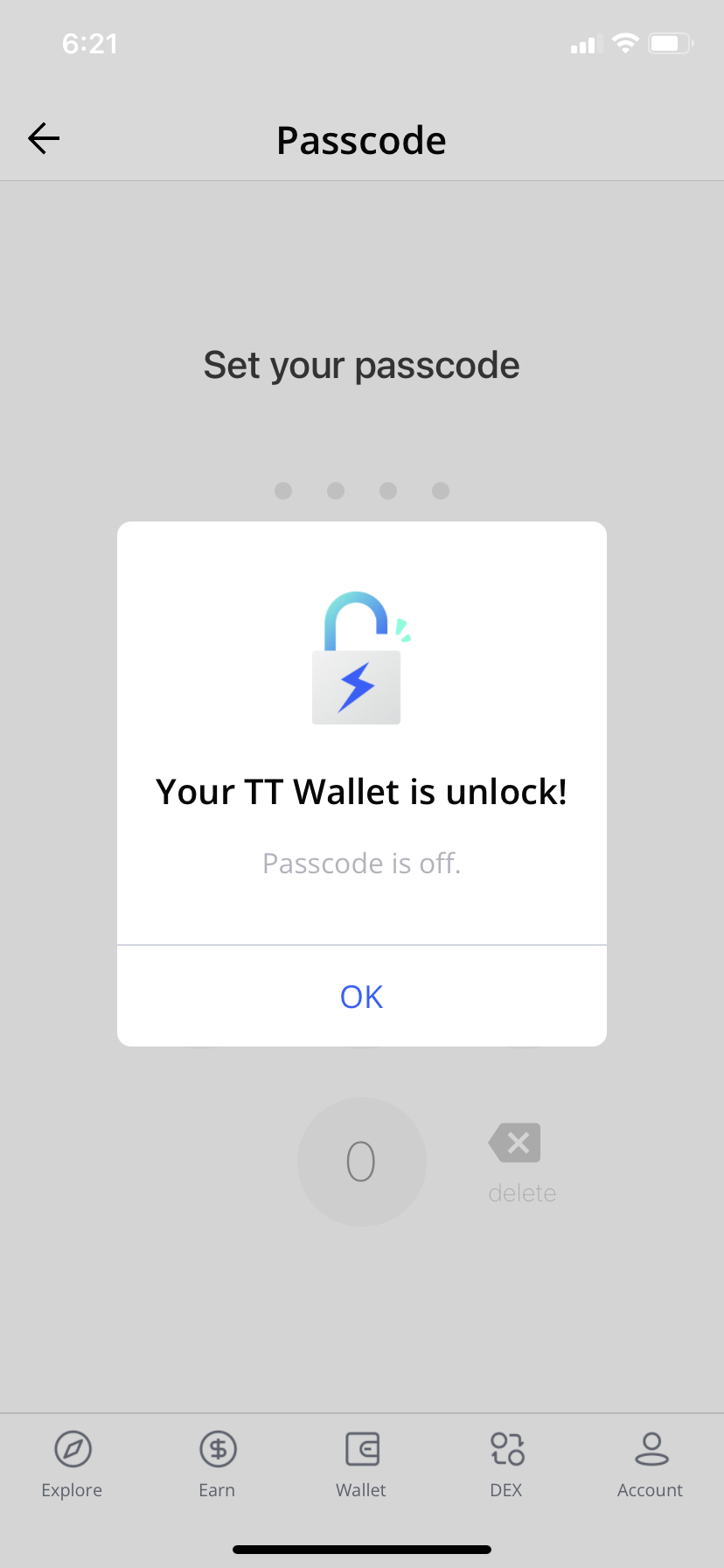 If you forget your passcode
Please provide the following information below to help us verify your identity:
Personal ID (ID card, driver license or other valid ID issued by a government)
A selfie with a note which including For TT Wallet only and date
Briefly describe any recent operations on the wallet
After submitting your request to us, we will start the reviewing process which may take around 5-7 working days.