This article will go over the process to withdraw your TT from TT Wallet as BEP20-TT on your Binance Smart Chain wallet.
BEP20-TT is supported on several platforms such as Pancake Swap and Changelly Pro. To withdraw BEP20-TT from the TT Wallet on to a platform or wallet address that supports BEP20-TT, please perform the following steps:
1. Click on the Home tab on TT Wallet and open the "ThunderCore Bridge" page.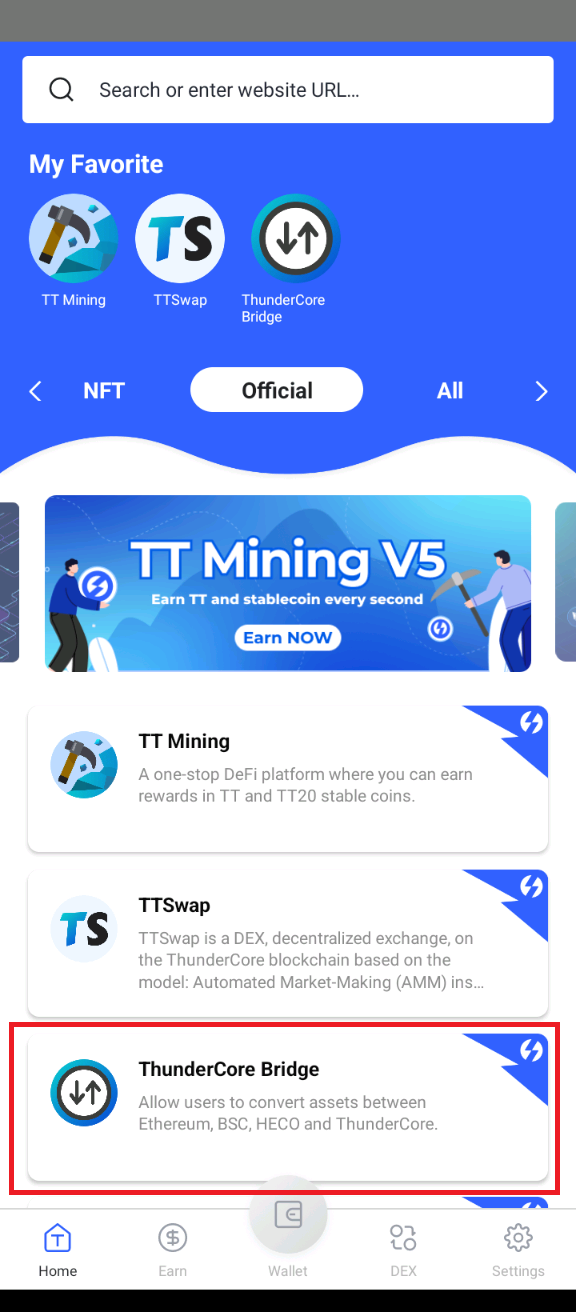 2. Select "Binance Smart Chain Network".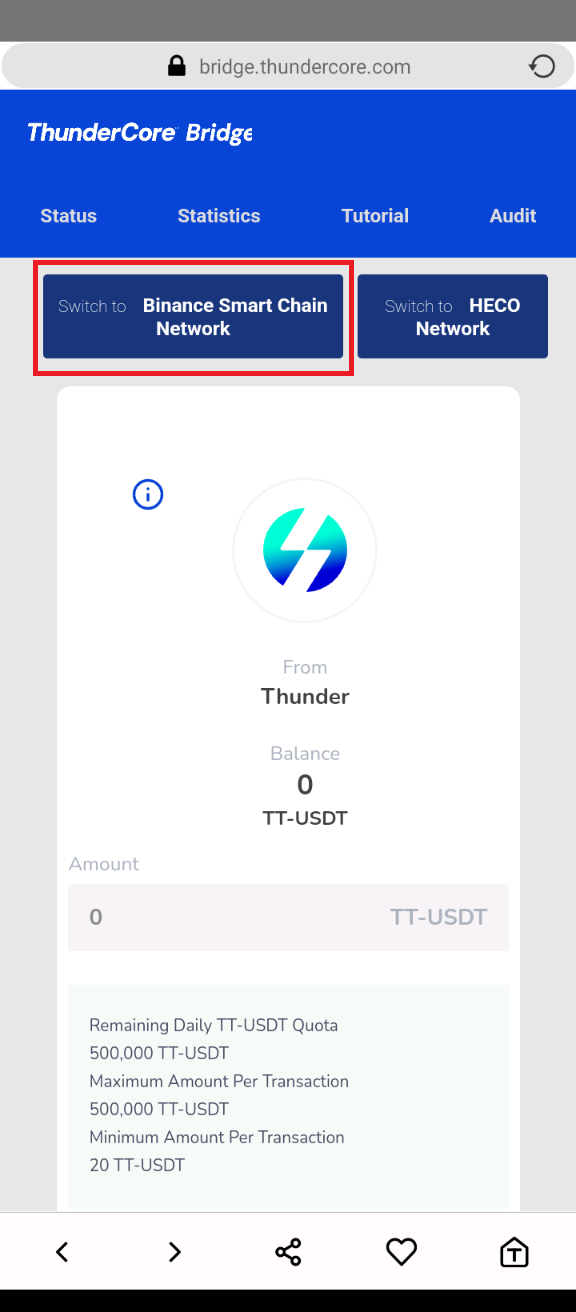 3. Select the pair TT + BEP20-TT.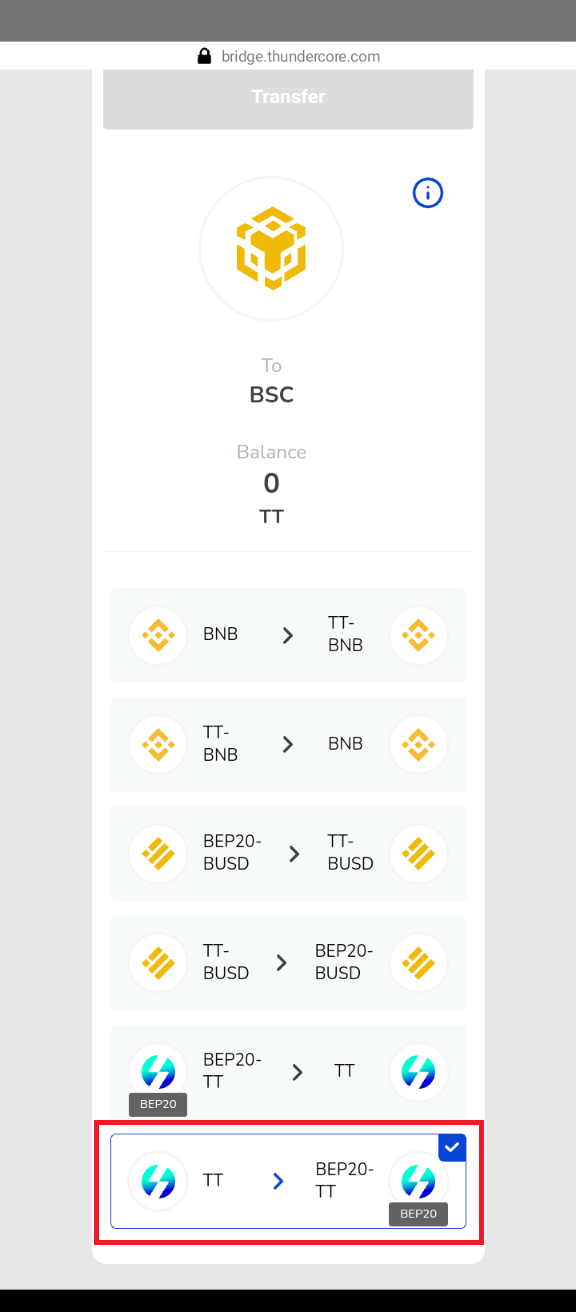 4. Enter the amount of TT that you would like to withdraw as BEP20-TT and then enter the BSC wallet address that supports BEP20-TT.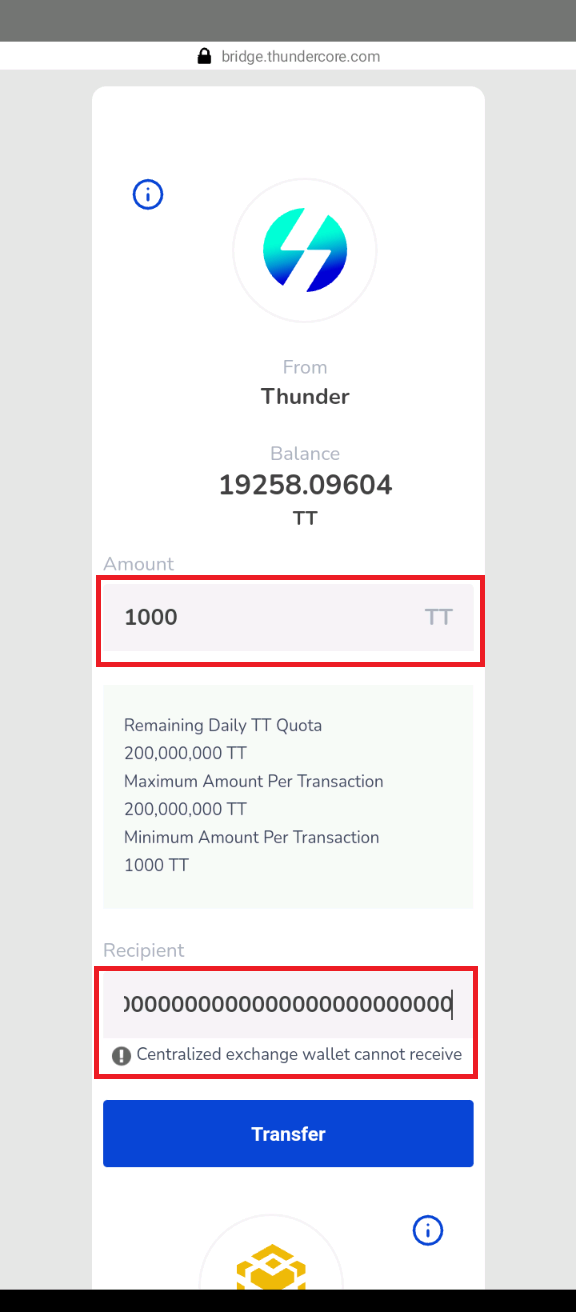 NOTE: The minimum amount per transaction is 1000TT. Please ensure that the wallet address you entered supports BEP20-TT.
5. Click "Transfer" and confirm the transaction
Wait for the transaction to be processed. Once its been processed you can check the wallet that you sent the BEP20-TT to.